Gabriela Agostinelli - Gabriela A Team
REMAX/100
Realtor® Top Producer Zillow 5 Stars Agent
Gabriela A Team has served many buyers and sellers over the years, building strong ties and relationships with our clients. Our goal is to always provide the best service we can to all of them. Here are some of the 5-star reviews our team has received.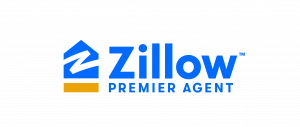 Highly likely to recommend
|
5.0


01/05/2021 - sandraspham




Sold a Single Family home in 2020 in Great Mills, MD.





We just sold our house in late December 2020. Gabriela and her assistant Livia were very helpful through the whole entire process. She doesn't waste any time, and from the moment she walked inside the house she was already looking what improvements I could do in the house, so I could sell it. The photographer did a great job taking pictures from the house. She also made sure the contractors did their job, since I wasn't in the state. They always answered my messages, and emails even during the Holidays. I recommend Gabriella, and her team to anyone who is ready to sell their house.



Highly likely to recommend
|
5.0


12/18/2020 - zuser20140526205054016




Sold a Single Family home in 2020 in Lexington Park, MD.



Gabriela was amazing. She walked us through everything and kept us informed every step of the way. Once our house hit the market we were under contract within 10 days. She definitely made this process less stressful than we could have imagined.



Highly likely to recommend

|

5.0


12/09/2020 - farquhar93018




Sold a Single Family home in 2020 in Leonardtown, MD.




Gabriela and her team are, in a word, exceptional! She sold our home in 10 hours for more than the asking price and gave us very important advice to help us navigate through the process. Gabriela is well informed and clearly understands her market area and how to manage expectations of both sellers and buyers. Her marketing approach is truly professional ... from finding the right price point with her market assessment ... to guiding us in how to prepare our home (and us) for sale ... to staging it ... to taking photographs and making a video ... to advertising it using multiple venues ... to closing the deal. Every step of this process was well thought out and communicated to us with no pressure and gentle nudging. Thank you Gabriela!!!
Highly likely to recommend
|
5.0
10/15/2020 - fatjerrysullivan
Sold a Single Family home in 2020 in Lexington Park, MD.
Gabriela and her REMAX/100 team was very helpful to us since day one. She is very friendly and professional. She was so helpful throughout, answering our questions and concerns. She has so much knowledge of the local market and provided excellent advice on repairs and upgrades as needed for a quick sale of our home. She assisted us in every way possible, and She was able to make our experience personable and as stress free as possible. She went above and beyond our expectations. Thanks so much!!!
Highly likely to recommend
|
5.0
08/18/2020 - vjdhondt
Sold a Single Family home in 2020 in Lexington Park, MD.
Gabriela has helped us to sell two homes, one rental and our primary residence. She and her team were very helpful and responsive. I would definitely recommend her.



Highly likely to recommend

|

5.0


08/11/2020 - SarahRose65




Bought a Townhouse home in 2020 in California, MD.





I used Brittany to buy a townhouse in Wildewood. At the time it was a sellers market with limited inventory but she was able to find and show is plenty of listings so I didn't feel like I was settling. Even when we were only supposed to look at 3 places one day she came back later last minute when we asked to see another. She is professional, responsive, works for her client and not just thinking about what she is making off the deal. She is also from the area and knows every tradesmen or person you might need when selling or buying a home. She is a great local resource to have. I would definitely use her again and have recommended her to friends.




Highly likely to recommend
|
5.0


08/10/2020 - hkerr10




Sold a Single Family home in 2019 in California, MD.





Brittany helped us sell our last house and I wish I had used her for my other two house deals previously. She is punctual, knowledgeable, and professional. The best part about her was that we didn't have to worry about anything. She had a repairman, carpet guy, cleaner, plumber already on standby. She just asked permission to get the work done and then got it done.





Highly likely to recommend

|

5.0


08/10/2020 - Brandon Allen




Showed home in 2020 in Hermanville, Lexington Park, MD 20653.





Very knowledgeable, persistent and friendly. Is definitely making this experience easier. She knows her way around southern maryland, very knowledgeable on the houses she shows and if she doesn't know something she doesn't hesitate to ask someone else. I Definitely recommend Brittany Russel if your a new home buyer!!!





Highly likely to recommend

|

5.0


08/10/2020 - melissa hornburg




Bought a Single Family home in 2017 in California, MD.





I have used Brittany twice now, both times to buy a home, and I highly recommend her! She is very knowledgeable and very helpful. She is also very friendly and it was easy to schedule home viewings with her.





Highly likely to recommend

|

5.0


08/10/2020 - zuser20170105161214747




Bought a Single Family home in 2018 in Clinton, MD.





Brittany is very dedicated to her job, she helped me out alot wirh being a first time homeowner, she explains everything to the fullest to help you understand the whole buying process! She showed us houses every weekend with no problem! I will definitely be using her in my next home purchase I highly recommend her!





Highly likely to recommend

|

5.0


08/10/2020 - AlyssaSpence




Bought a Single Family home in 2020 in Bushwood, MD.



Brittany Russell was amazing! This was our first time buying a home and we started the process alittle over a year ago. She helped us every step of the way. It being in the middle of a pandemic when it came time to finally purchase our home and she was right there with us! Made sure all our questions were answered and made sure she was always giving us updates on our house threw the buying process. I couldn't have asked for a better agent!



Sharyn Crump

Gabriela is the ultimate and professional boss agent who I respect and admire. She gives 200% of her energy to providing her clients with best service a Realtor can give. I know this because I too am a Realtor and she has helped me UP my game.

Claude Miller
About 3 years ago, we were looking for a new home.when I meet Gabriella, she showed me her attentiveness. She was quick to respond, and went above and Beyond my needs. I would highly recommend her and her team if you were looking to buy or sell a home , Gabriella and her team sold my home within four hours above asking price.





Megan Matthews
06/19/2020

Thank you so much, Brittany, for all of your help and support through our home buying process. There were a few hiccups. There was a lot of indecisiveness on our part. But you knew our first home was a huge deal to us and you stuck it out until we found the perfect one. So thank you again for all that you did. From the late night calls and texts, to problem solving and getting to know us well enough to judge our tastes in homes. We appreciate it all. Maybe we'll brew up something special to commemorate the occasion!


Robbie McDowney
03/30/2019

Very nice, Helpful, and Determined. Highly Recommend!



Christina Anne
04/13/2019

We had a great experience with Ms. Russell. She doesn't pressure you, give you unsolicited advice or make you do x,y, z to use her as a realtor, which is what usually happens when using realtors. I never felt locked in, which made me like her and stay with her all the more. She proved to be a breath of fresh air and available virtually whenever we needed her to take us to a place (and we definitely looked at a lot of places!!) When I figured she'd be sick of helping us look at place after place after place, she somehow wasn't. She is very kind, uplifting, positive and even followed up with us after the move to see how things were going. I would highly recommend her to anyone needing help with finding a home.

Tom Billings

10/26/2018
Great person and enthusiastic! Highly recommend!

Shawn Quinn

09/21/2018

I found Brittany to be a wonderful outgoing person. I have friends using her services that are delighted with her.

Colette Collins

10/27/2017
It was an absolute pleasure having Brittany work with us and help us through our journey of buying our first home! She has gone above and beyond our expectations, and has helped us tremendously! Brittany was always able and willing to help us, and held our hand through everything every step of the way, despite still learning a few of the ropes herself as she's just starting out. Overall, I would definitely recommend her to any home buyer, as it has been a pleasure having her as our realtor!